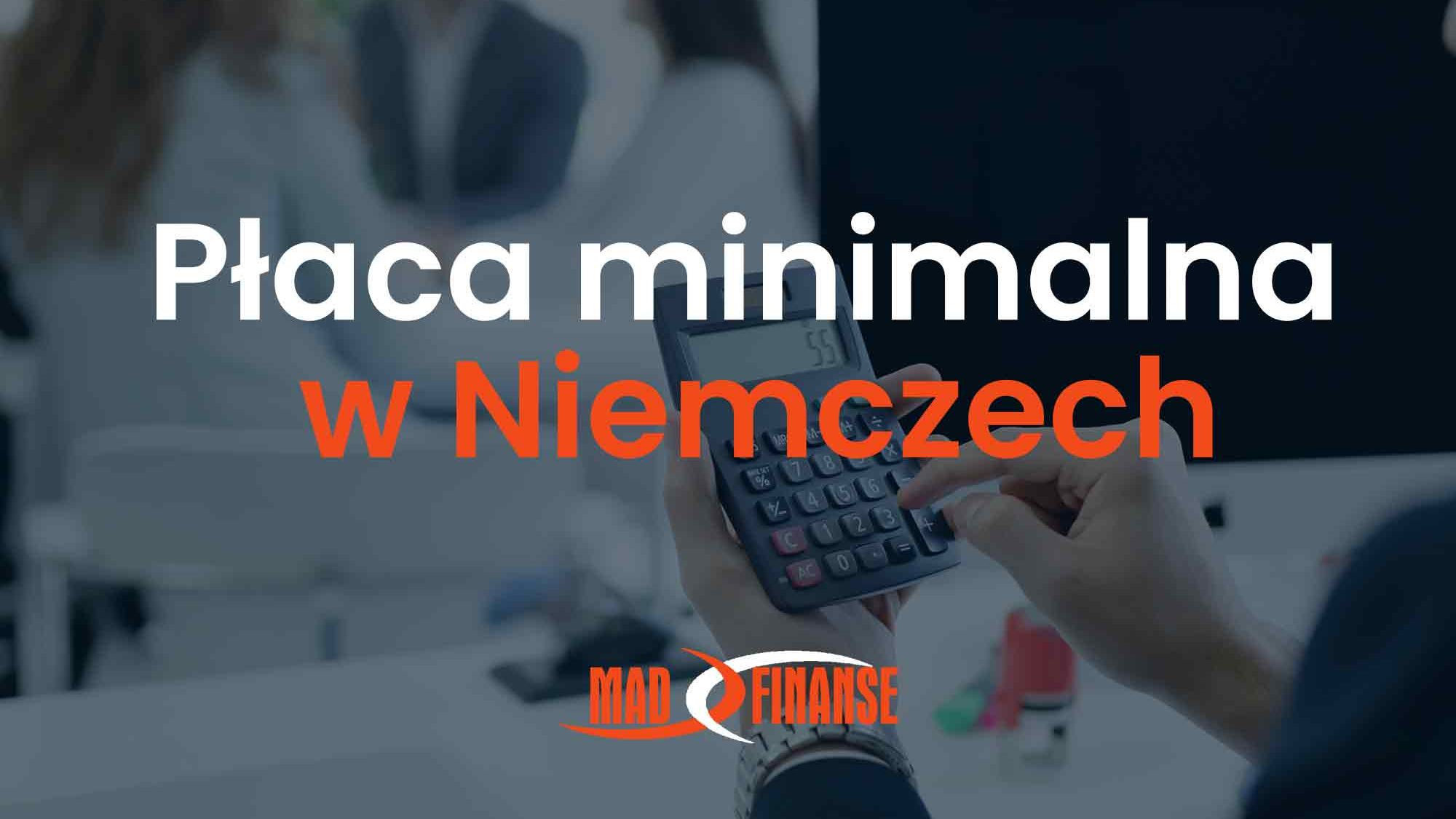 Today, the single European market is a challenge for every entrepreneur, especially Polish ones. An entrepreneur who operates in the German market, or is just about to start a business, must remember that they have rights and obligations. The most important obligation of an employer who posts an employee to Germany is to pay the minimum wage (Mindestlohn). It should be noted that the minimum wage in Germany is due for any type of work performed and applies not only to employees posted to Germany, but also to employees who are on business trips to Germany, seasonal workers, loaned workers (employee leasing). The minimum wage in Germany is due to everyone who works regardless of the form of employment. In a nutshell, contractors and contract workers also benefit.
What the minimum wage is in Germany is regulated by the German Minimum Wage Act ( Mindestlohngestez) and also by collective agreements. When starting a business in Germany and setting a minimum wage, you should first check what industry the company will be in when posting an employee to Germany. For some companies, however, this is often not obvious. It often happens that a company operates at the border of several industries ( for example, construction companies often provide electrical and scaffolding services) and combine two or three industries in their operations. It so happens that there is often an incorrect qualification, which can result and lead to a violation of the obligation to pay the minimum wage. An entrepreneur operating in the German market must be mindful of both European and German regulations so as not to violate the obligation to pay the minimum wage.
When an entrepreneur correctly qualifies the industry in which he intends to operate, it may be that depending on the region "old states", "new states" or the city of Berlin the minimum wage will be different. The following elements influence what minimum rate should be applied:
a.) classification of the employee
b.) whether he is a skilled professional or just a helper doing simple work
It should be noted that before posting an employee to work in Germany, you should consult a law firm specializing in German law.
Minimum wage in Germany in 2022 by industry:
Industry
Rate Euro / hour
General rate (applicable if there is no tariff agreement)
10.45 (as of October 2022, the minimum wage in Germany will increase to 12 euros per hour)
Construction industry (as of Jan. 1, 2021).
Western states: laborer – 12.85 skilled laborer – 15.70
Eastern states – 12.85
Berlin: laborer – 12.85 skilled worker – 15.55
Roofing
Unskilled worker – 13.00 Skilled worker – 14.50
Installation of electrical systems
12,90
Meat industry
11.00 (from 01.12.2022 -11.50)
Cleaning of buildings
interior cleaning – 11,55 (from 01.10.2022 – 13,00) specialists/ facade cleaning and window cleaning – 14,81 (from 01.10.2022 – 16,20)
Installation of scaffolding
12.55 (from 01.10.2022 – 12.85)
Temporary employees
10.45 (from 04.2021 to 03.2022) 10.88 ( from 04.2022 to 12.2022).
Painters and varnishers
Unskilled worker – 11.40 (until 31.05.2022) Skilled worker – 13.80 (until 31.05.2022).
The care industry
Unskilled worker- 12,55 (from 01.09.2022- 13,70) for caregivers with a minimum of one year Ausbildung- 13,20 (from 01.09.2022- 14,60) skilled worker- 15,40 (from 01.09.2022- 17,10)
The German parliament passed the May third 2022. minimum wage increase. It will increase from the first of October 2022. and will amount to 12 euros. Currently, the legal minimum wage is €10.45.